"I want to create exceptional art. I want to grow in my faith, trusting my intuition and my spiritual gifts to guide me towards my greatest purpose. I want to lean into moments of discomfort and see what lessons it has to offer me. I want to help people. I want to inspire people to remember that creativity can resuscitate, resurrect, and reignite hearts with fire and purpose and passion." -Verse, WINGS Metro reception, 2016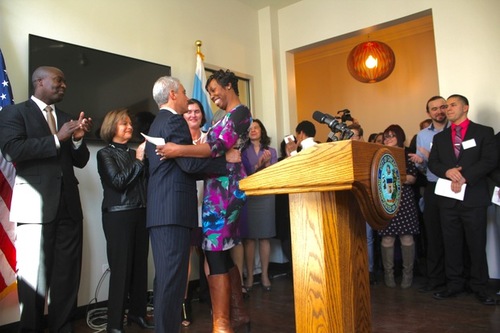 Here's The truth: I'm just a Woman
with a strong desire to nurture, enlighten, awaken, inspire, and empower people. I am on a mission to eradicate the belief that art and creativity is only for "them" (the right-brain, artsy-fartsy, hippy dippy folks).
I believe that we can use our every God-given gift and ability to bring healing, love and creativity to ourselves first, and then to others. This should be a radical movement.
Am I wrong in thinking the world needs this?
I'm a Painter. A visionary. A poet. A facilitator. Tree-hugger. Licensed Massage Therapist with a knack for social justice and community engagement.
I create art from my heart, and write what stirs my soul.
I started a nonprofit organization called, Heal, Empower Motivate. The mission is to bring healing and creativity as tools for empowering women who have been victims of Domestic Violence. I facilitate art & writing workshops, but also include things like meditation, breath work and massage therapy as other avenues to explore for healing and wholeness.
Soul Revival Healing Arts is a business created from a pure desire to inspire others to awaken to their own creative potential and be fully empowered to be who they were created to be. When people ask me how I got involved in all these things, I simply say this: "I just wanna help people." That really is the short and sweet of it. I am a survivor of so many things, and my journey is about the power of healing and resilience.